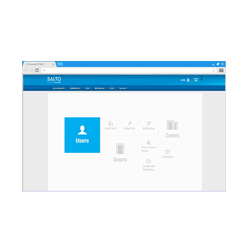 SALTO Software ProAccess SPACE
The all new web based SPACE software is very powerful and allows users to upgrade at any time by activating options within the software. ProAccess SPACE features are fully selectable by the end user, start with the basic and then activate more advanced features as required. Multiply terminals can be used and any updates are sent to each machine immediately.
ProAccess SPACE has 4 different packages, in addition to a list of add-on functions that can be ordered separately for you to upgrade as you require. The SALTO software policy remains the same – buy it once and it's yours.