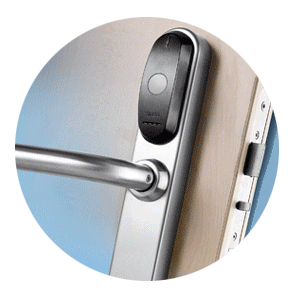 SALTO Handle Sets
The XS4 handle set is a wire free battery operated handle set and comprises an external reader providing controlled access and an internal lever handle that allows exit at all times which complies with BSEN197 fire escape regulations.
The proximity technologies available for use with the XS4 include Mifare, DESfire, DESfire EVI,Mifare plus, HD iClass and many more making the XS4 the most versatile access control system in the world. The XS4 is compatible with the majority of locks from the UK, Europe and USA and installation can be as simple as changing a door handle.
The versatility of the XS4 means that it can be installed on practically any door with any lock and instantly provide security, timed access, audit trail and programmed free access by simply by utilising the virtual network invented by SALTO. Available in narrow and wide styles and lots of different functions the XS4 handle set is a simple and intuitive way to open a door.
Available versions include WiFi, back to back, panic bar operator, deadlock, privacy, glass door, Scandinavian oval and Amok.